Custom Bodega Bag
with single-sided message
with double-sided message
Now viewing: Side 1
Now viewing: Side 2
Introducing this season's new hit bag — which color are you? Perfect for gifting, it's a work of art that functions as a most loved handbag. It features a satisfying snap closure, oversized branded "Weedie Parker" tag and internal pocket with acrylic zipper pull. 
Want your Bodega Bag sans text customization? Shop Bodega Bag now.
100% Nylon

Measures 6"H x 8 1/4"W x 5 3/4"D

Each bag has 3 different colors - outside, interior contrast lining and handle colors

Oversized branded Weedie Parker tag

Strap can be held in hand or worn on shoulder

Customizable with vinyl lettering
Ships within 2 weeks
Custom orders for Christmas must be placed by 11/29.
All custom orders are final sale
Want your Bodega Bag without customization? Shop here now.
Get Inspired
Day to night, Bodega to Bar. Edie Parker's iconic customization program transferred to a soft nylon bag you can style, every wear.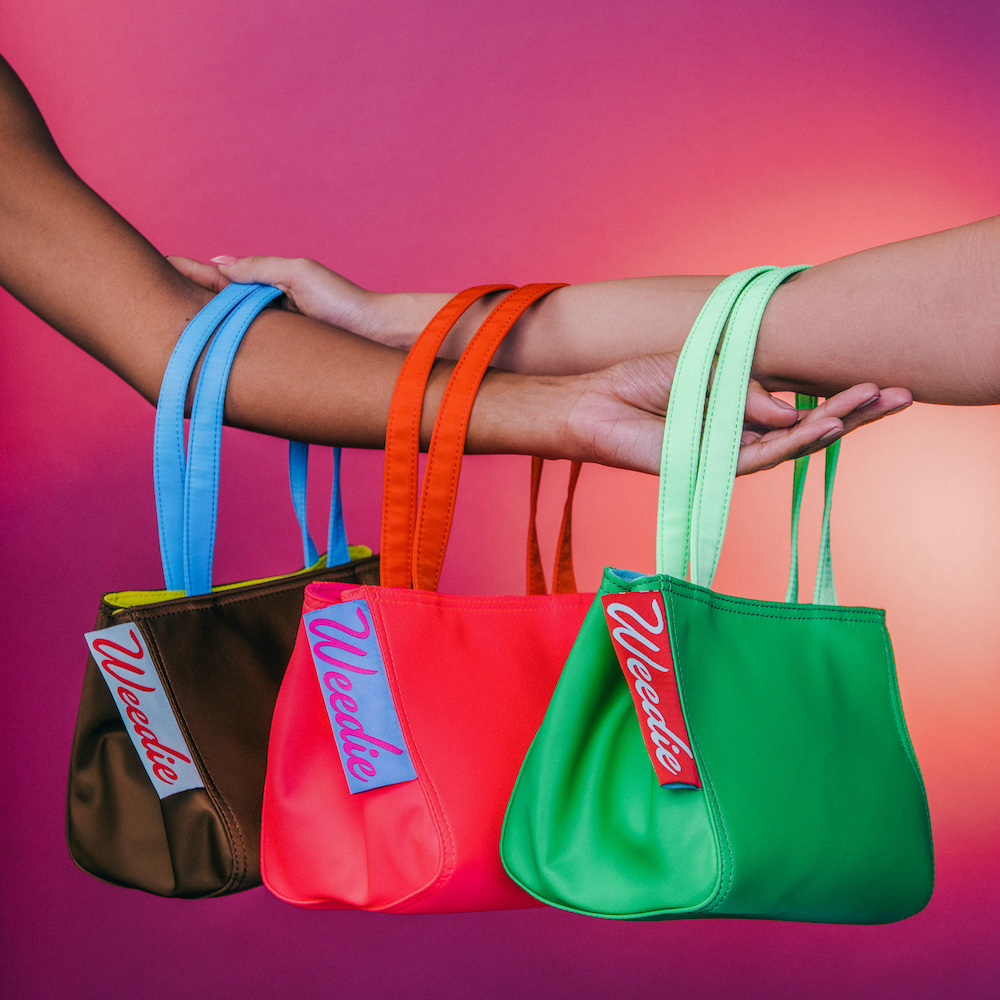 The Perfect Gift
Want to leave them speechless this season? Surprise them with a custom gift that's completely one-of-a-kind. Add their nickname, initials, or signature phrase to the Bodega Bag and bring joy to this holiday season.


Weedie Defined
You might have noticed that our Bodega Bag has a cheeky 'Weedie Parker' logo, as a wink to our dear friend Flower by Edie Parker. Whether you enjoy flower or not, to be Weedie is to be bold, irreverent and fun. Because if an unapologetic ode to a good time isn't on-brand for us, we don't know what is?