Custom Hand Mirror
with single-sided message
with double-sided message
Now viewing: Side 1
Now viewing: Side 2
Who's the fairest of them all? This custom hand mirror certainly takes the cake! In luxe acrylic, it's the perfect addition to your vanity.
100% hand poured acrylic
Handmade in America
Measures 8 1/2" H x 4" W
Ships within 4 - 5 weeks and please allow for 2-7 days for shipping.
Custom orders can be rushed up to 1 full week (7 days) after the order is placed, with a 50% surcharge of the bag price.
Combinations of nude, rose quartz and white pearlescent are not recommended without incorporating another box color, text or shadow as they are neutrals and they will be lower contrast.
Images do not represent the exact likeness of the item in production. The color of the final product may vary.
All custom orders are final sale as each custom piece is made special for you and handcrafted by skilled artisans in a labor intensive process.
Get Inspired
Our bespoke services allow you to show off your creative side. Choose from an aray of colors that spark joy and add your name, favorite word or inside joke for that personal touch. Express yourself through a custom piece!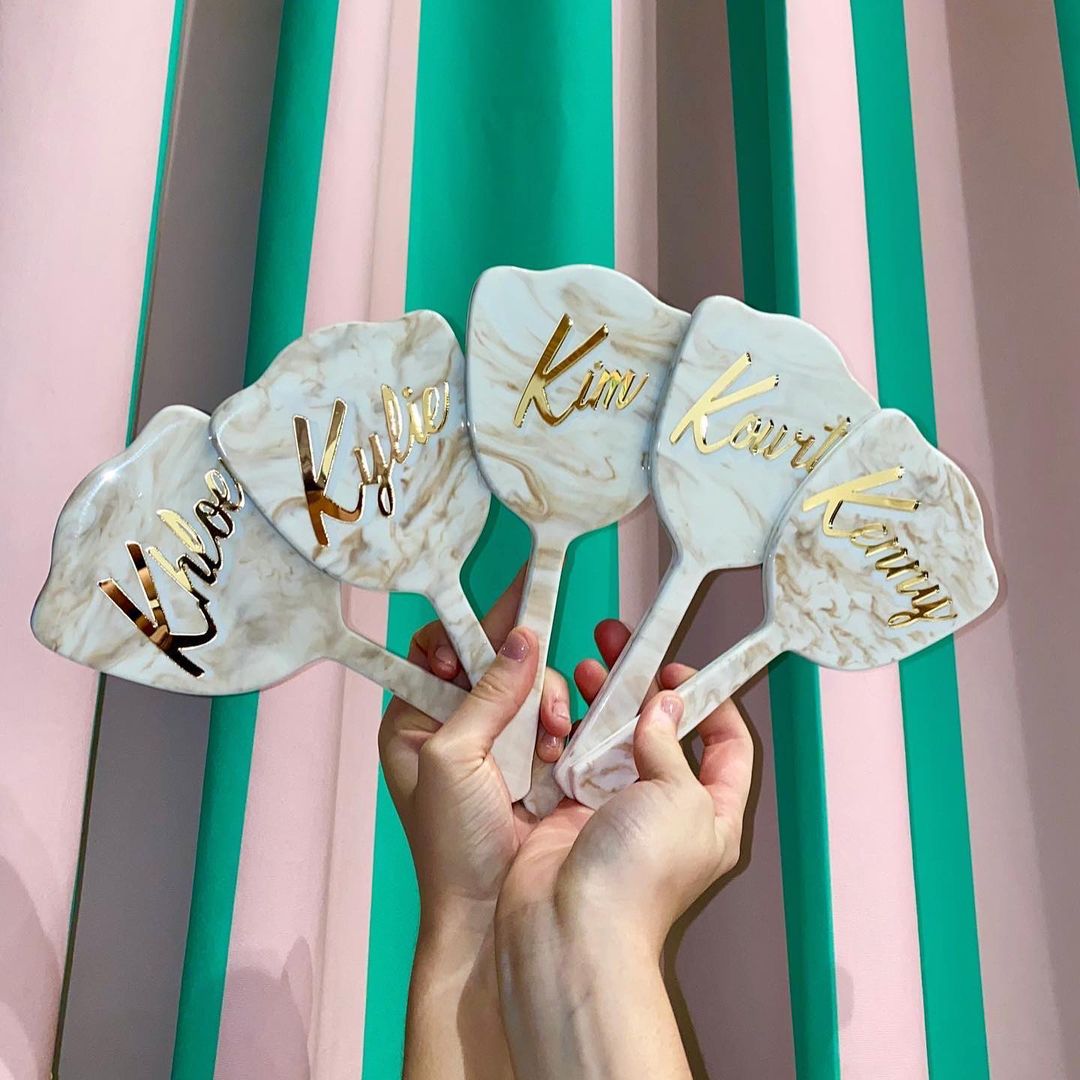 Our Craft
At Edie Parker, we believe that the pieces you love should be made to last… and last and last. Which is why we put so much thought and effort into how our products are crafted, working with artisans and master craftspeople in the US and Italy to perfect each and every piece.
Be Bold With Edie
All of our custom products are designed to be heirloom pieces and are thoughtfully hand-crafted in the USA. Gift your besties, brides, graduates, a special someone (P.S. men love them too!), or treat yourself to make your closet or home more bold, special and totally you. Trust us – it's worth the wait!